Distinctive and unique All-New 5008 SUV
2017 is off to a flying start, as the All-New 5008 SUV has been tested and highly praised by a number of motoring journalists. Carbuyer declared that "there is nothing quite like it on sale," and Auto Express claims the SUV "has improved in almost every way."
Praise isn't reserved for the new SUV however, as the rest of the Peugeot range fares strongly in the eyes of the press once again, combining excellence, allure and emotion.
"The All-New 5008 SUV is a distinctive seven-seater with a striking interior and a comfortable driving experience," says Carbuyer.
"The All-New 5008 SUV prioritises comfort over thrills and that's no bad thing. If you and your passengers are after a relaxing and comfortable car, the All-New 5008 SUV excels. It absorbs bumps with efficiency and smoothness, is quiet at speed and shrugs off large potholes with little fuss." Inside, "the same futuristic dashboard found in the All-New 3008 SUV features, giving the All-New 5008 SUV a genuinely plush and distinctive ambiance. The infotainment screen isn't quite as slick as some manufacturers', but the standard 'i-Cockpit' digital dashboard display is very appealing. "The piano-style keys, cloth inserts and digital dashboard may look cool, but they're also very well made, lending the All-New 5008 SUV a distinctly premium feel. The wraparound dashboard design promotes a pleasant feeling of protection." The report concludes that there's "nothing else like it on sale today." (Link: Carbuyer
, 16 February)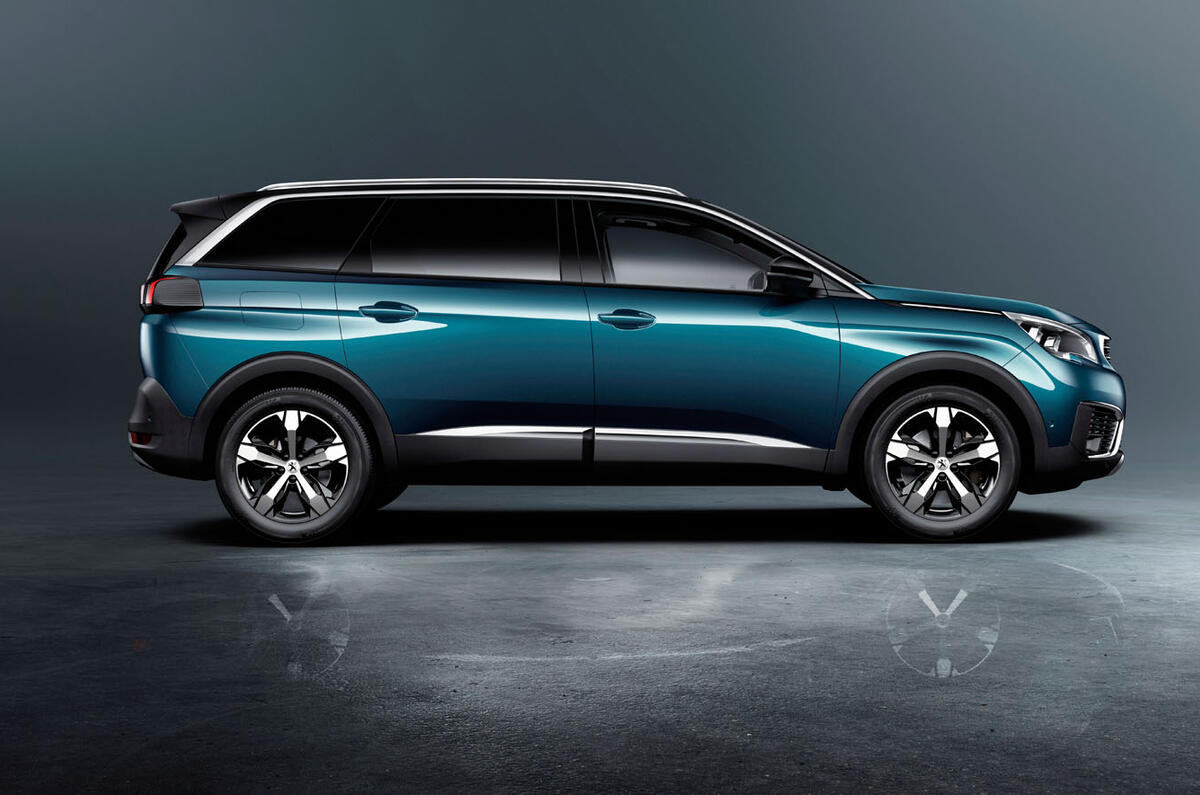 Highly desirable All-New 5008 SUV
The All-New 5008 SUV is a "handsome seven-seater that offers a smart interior, with certain key practicality benefits," according to Matt Saunders for Autocar.
"The All-New 5008 SUV has to strike a perfect compromise between fairly compact and manageable exterior dimensions and well-packaged occupant space. It does that well enough, with notable strong suits.
"The car has three individual second-row chairs, each offering plenty of leg room on account of the 165mm that has been added to the platform's wheelbase as part of the All-New 5008 SUV's making. Each chair folds, slides and reclines into various positions, and each has its own Isofix child seat anchorages, thumbs up for that." Head room in both the first and second rows "is much improved."
To drive, the All-New 5008 SUV "is competent, secure and comfortable, its suspension settings conferring a fairly gentle, compliant ride when the road surface is good. The Peugeot's handling is precise enough and well controlled through bends.
"Peugeot's 2.0-litre BlueHDi diesel engine seems a good match for the All-New 5008 SUV's mass and has better refinement and tractability than the 1.6-litre diesel we tested in the All-New 3008 SUV just a few months ago. The All-New 5008 SUV is one of the more desirable seven-seaters to have come to market lately," says the report. "It promises to make family life on the road much more pleasant in 2017." (Link: Autocar, 16 February)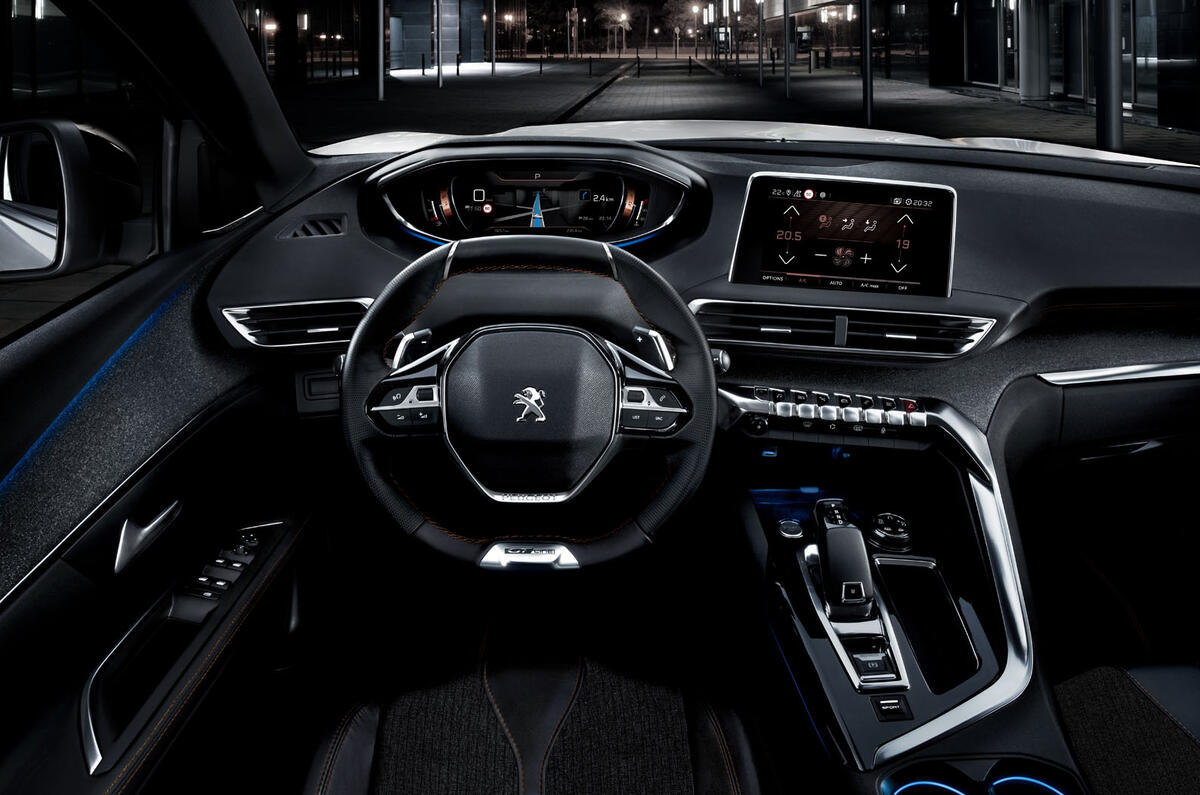 ALL-NEW 5008 SUV IMPROVED IN EVERY WAY
"Peugeot's 5008 has had a complete overhaul, with an new look, a significantly better interior and more space inside as well. In fact, since it's also better to drive, it appears improved in almost every way. The All-New 5008 SUV could be a top choice for those after a practical seven-seat family car," writes Sam Naylor for Auto Express.
In terms of appearance, "the main changes come at the back, where the longer roofline – to accommodate the third row of seats – gives it a more upright look. You still get the distinctive triple LED taillights, though, and while the high shoulder lines look a bit awkward, it's certainly more desirable than before.
"Get inside and you'll find that the interior has had a complete overhaul, too – and it's almost completely for the better. The quality of the materials is excellent, the design of the dash and centre console is superb, and the all-digital i-Cockpit display that replaces the dials is a big improvement.
"You can remove the third row of seats to free up more boot space, which stands at 1,060 litres. The second row is made up of three individual chairs that can slide back and forth to trade off between legroom and boot space, but there's still plenty of knee room with them set forward.
"Where buyers might be pleasantly surprised, though, is when they get behind the wheel. Though we've only tried it on smooth Portuguese roads for now, the All-New 5008 SUV seems to ride very well, feeling composed on faster roads while also dealing with bumpy surfaces deftly. We barely noticed the bigger potholes on our route." (Link: Auto Express, 15 February)
ALL-NEW 5008 SUV AN INSPIRED CHOICE
"The Peugeot 5008 MPV has been turned into an SUV, and from our first drive it's looking like an inspired move by the French brand," writes Neil Winn for What Car?
"Along with its new look, the All-New 5008 SUV is now significantly longer and wider, which translates to more knee and shoulder room for passengers. Unlike most rival SUVs, it offers three separate second-row seats to improve comfort and practicality."
The driving experience offered by the All-New 5008 SUV comes in for praise, especially when it comes to handling and ride comfort: "If you do throw this model into a corner, body lean is surprisingly well contained. There's no danger of getting caught out by any scary handling characteristics.
"When it comes to ride comfort, the Peugeot is noticeably softer than its rivals. Crests and compressions result in pronounced but well-controlled vertical movements, and even mid-corner bumps are tackled with impunity."
The i-Cockpit dashboard layout impressed Winn due to the fact that it's "simple to use, fully customisable and a great safety aid. The 12.3-inch digital instrument cluster looks perfectly at home in the All-New 5008 SUV's futuristic interior, with its impressively sharp graphics displaying information in a clear and attractive manner.
"But it's not just front passengers that are treated to clever design. Sitting in the second row, it's immediately obvious that you get more space than in the previous model, and head and leg room are up with the best cars in class.
"Our first drive of the All-New 5008 SUV has revealed it to be a dynamically capable SUV." (Link: What Car?, 15 February)
Exceptional practicality and comfort
"The 5008 has had an extreme makeover. It used to be a seven-seat MPV. Now it's an extended version of the All-New 3008 SUV, still with seven seats," writes Paul Horrell for Top Gear.
"The superb digital cockpit remains. The navigation is smooth and has connected traffic info. The furniture and dash look great too, and are trimmed with taste and quality."
On the road, the All-New 5008 SUV "cruises nicely, spearing down a motorway with quiet determination. In town the ride copes with speedbump-sized events, and the quick steering is handy on roundabouts. The driver aids do their job well, without treating you like an idiot."
Horrell also praises the practicality and comfort of the SUV: "The All-New 5008 SUV makes a brilliant five-seater. In that configuration it's got Maybach-like legroom, and a vast boot. With the third row folded down the floor is flat, though you can also remove each back seat and leave them behind, making the boot deeper still." (Link: Top Gear, 15 February)